Healthy Communities from the Land to the Lake
It takes all of us to build soil health. In this video we asked "Why does soil matter?' We got an overwhelming response.
Healthy Communities from the Land to the Lake
Healthy Lake Huron - Clean Water, Clean Beaches is a concerted effort to address nuisance algae concerns and to promote safe and clean beaches and shorelines from Sarnia to Tobermory.
Six key watersheds have been identified as priorities for immediate action. This group is now working together with local partners to develop and support the implementation of watershed management plans, with specific targeted actions, as well as monitoring and research, for each priority area.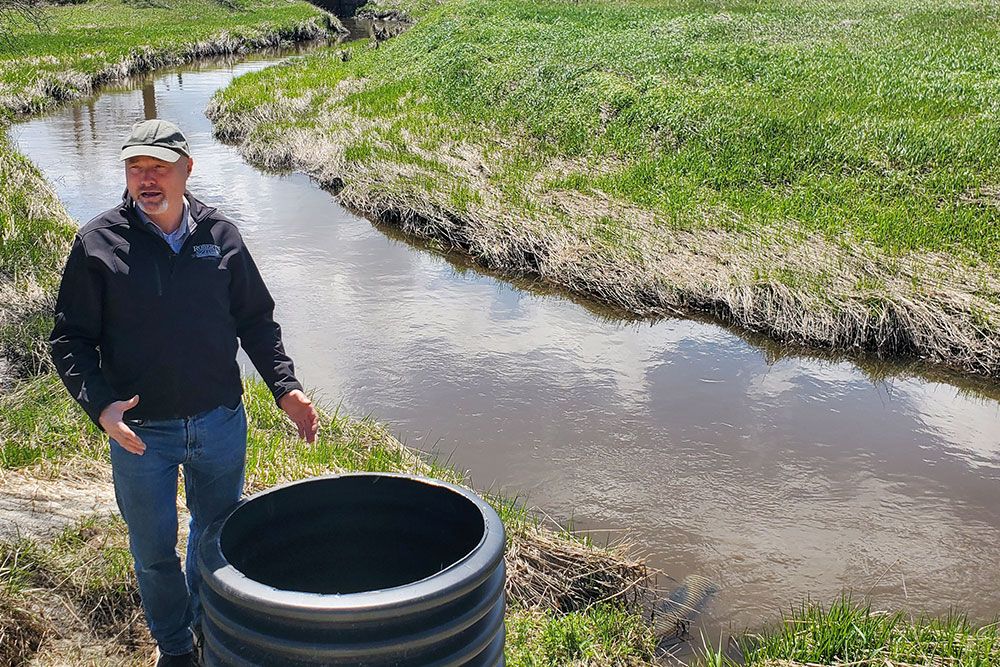 2023-06-12
Organized by Bruce Peninsula Biosphere Association (BPBA), a March 2023 event highlighted some of the work that BPBA has been doing on phosphorus reduction structures.
2023-09-23
The Lake Huron Coastal Centre, in cooperation with Lake Life Studio, has announced the upcoming First-of-Fall Beach Cleanup event, scheduled for Saturday, September 23, 2023, from 10 a.m. to 12 p.m. noon at Canatara Park in Sarnia.
2023-09-01
In almost 20 years, Huron County's Clean Water Project has resulted in more than 3,600 water quality projects with a total project value of more than $14 million.