Healthy Lake Huron Clean Water, Clean Beaches
Part of an information series on managing water, running off of land during storm events, as part of the Rural Stormwater Management Model (RSWMM) Project. This is a shorter version (five minutes) of a video overview of the project.
Healthy Lake Huron Clean Water, Clean Beaches
Healthy Lake Huron - Clean Water, Clean Beaches is a concerted effort to address nuisance algae concerns and to promote safe and clean beaches and shorelines from Sarnia to Tobermory.
Five key watersheds have been identified as priorities for immediate action. This group is now working together with local partners to develop and support the implementation of watershed management plans, with specific targeted actions, as well as monitoring and research, for each priority area.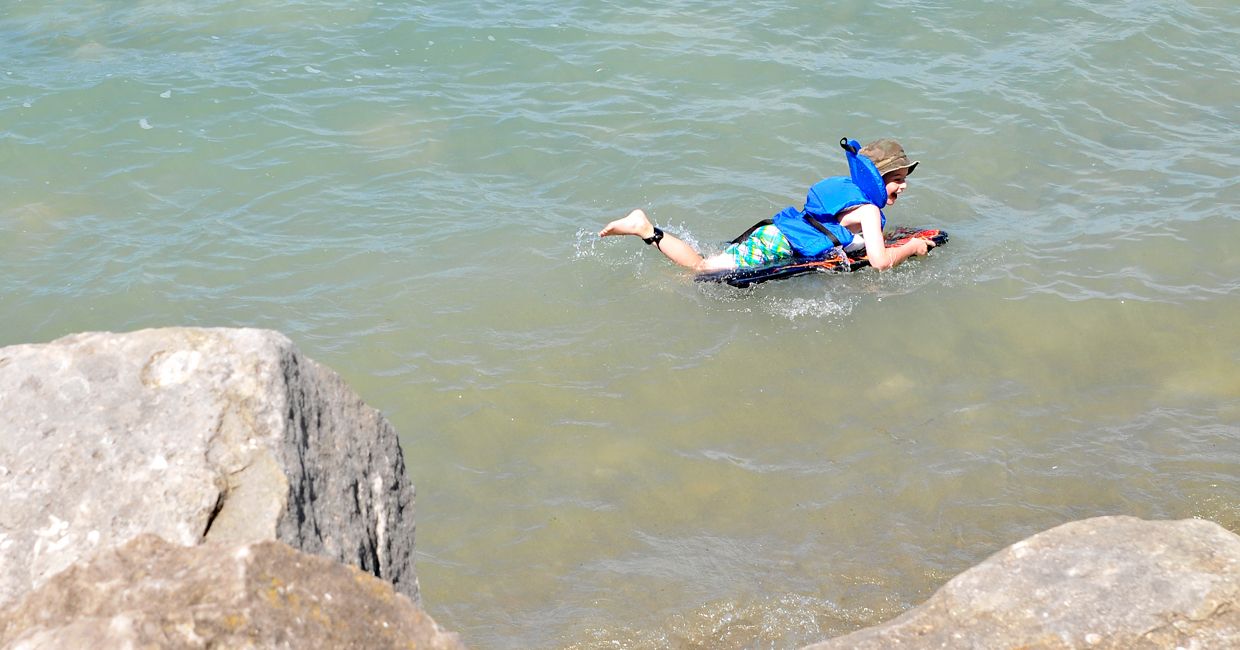 2018-10-15
Recent warm weather meant some people were swimming in Lake Huron in October. As you plan time on Lake Huron in 2019, don't forget to visit your local public health sites. Sign up for their social media feeds to learn about safe swimming practices.
2018-10-27
Join Blue Bayfield (Sustainability from Land to Lake), the Bayfield Blue Community, and Becoming Plastic Free Bayfield (Surfers Against Sewage) for Strategies to Reduce Plastic Waste on Saturday, October 27, 2018 at Bayfield Town Hall from 1 to 5.
2018-10-18
Some of the 58 new EcoAction Community Funding Program projects across Canada are taking place along or near the southeast shore of Lake Huron.